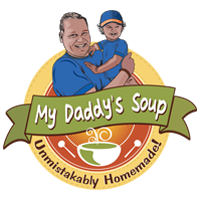 ABOUT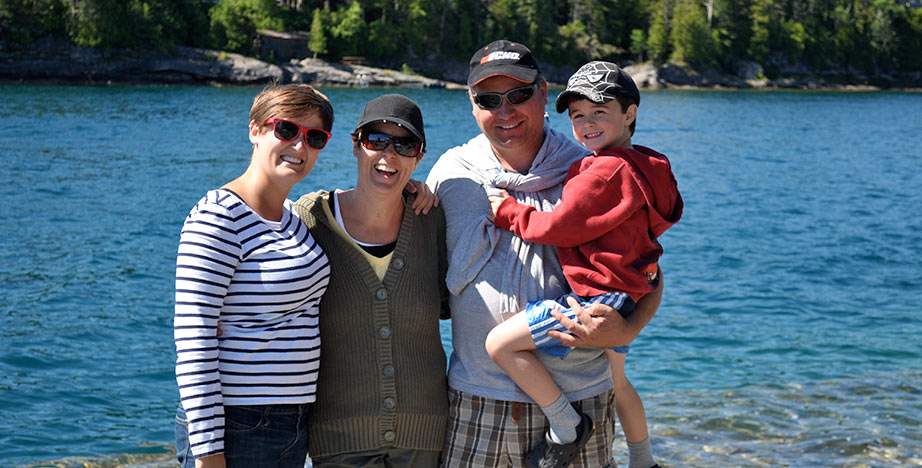 Meet the Slowiak Family. Pictured above are Jessie, Kathie, Tom & Jaden.
Tom is the chef and operator of "My Daddy's Soup". In 1999 Tom and his wife Kathie opened the Leeky Canoe Pub & Eatery in Meaford, Ontario. . One of the things that Tom loved creating most in those days was the daily homemade soup, and it would continually receive rave reviews from his customers. When they decided to sell the business, it wasn't long before Tom began dreaming of making soup again. In 2007, Tom happily became known as "Daddy" when his son Jaden was born, and 2 years later, armed with a fresh perspective and more knowledge than ever about healthy eating, Tom decided that the time was right. Recognizing the need for healthier choices, his goal has been to provide a variety of convenient, yet healthy, delicious, and unmistakably homemade soups without the added MSG, preservatives and ingredients you can't pronounce. He takes pride in knowing that you will recognize everything on the ingredient list. His soups are made in a professional kitchen located in Meaford, and packaged on the premises. He makes them all personally, with slowly simmered stock that gives them that extra special flavour without a lot of added sodium.
Today, all members of the Slowiak family are involved in My Daddy's Soup. Jessie is involved in communications and sales, and hopes to one day learn every aspect of the business. Kathie is the behind the scenes manager, making sure that everyone is taken care of, especially Jaden. Jaden has one of the most important roles in the business – as the official soup taster. We know the recipe is just right when we hear, "I love my Daddy's Soup!"
My Daddy's Soup… we feel good knowing we're providing you with healthier choices, one yummy spoonful at a time.