Chicken Vegetable Noodle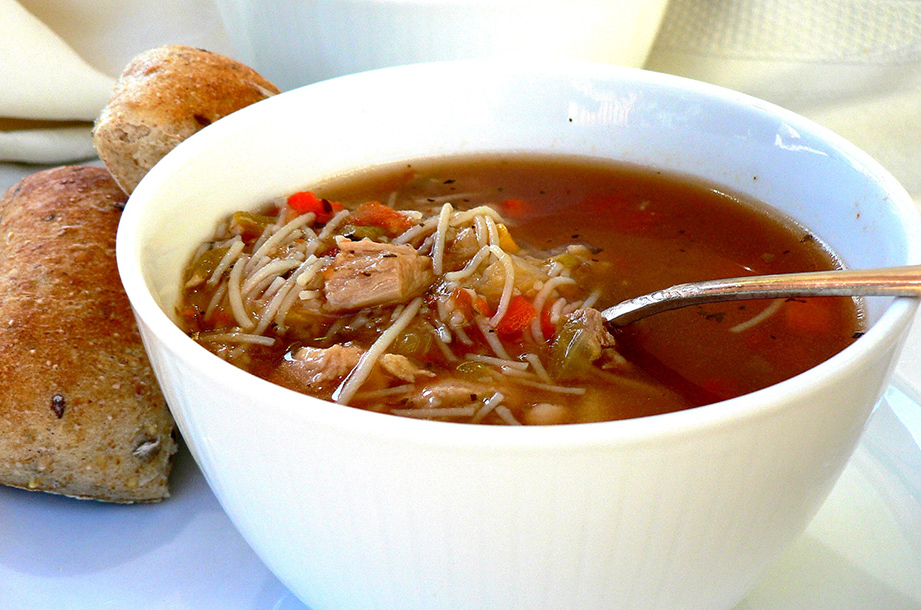 Chicken Vegetable Noodle  
We start with slowly simmered broth, add tender chunks of chicken, rice noodles and a medley of fresh vegetables to make this famous soup a hit among kids and adults alike. Just like grandma used to make! 
Ingredients: Chicken Stock, Chicken, Onion, Carrot, Tomato, Rice Noodles, Cabbage, Corn, Green Pepper, White Beans, Celery, Split Peas, Garlic, Sea Salt, Lime Juice, Herbs & Spices. *Gluten Free, *Dairy Free
  All of our products are made with fresh,
real
ingredients, hand prepared by Chef and Owner Tom Slowiak. We take pride in knowing that you will recognize everything on the ingredient list. We have a variety of vegetarian, vegan, dairy free, lower sodium, and lower calorie soups. ALL of our soups are Gluten Free!