Santa Fe Smokey Bean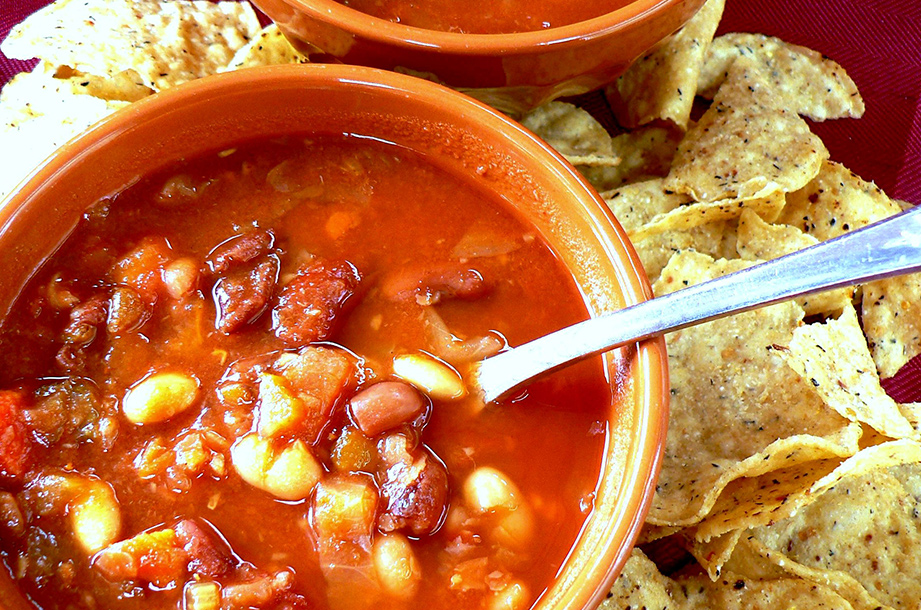 Santa Fe Smokey Bean
Just the right blend of southern spices and that irresistible campfire flavour are put together to create the best 5-bean soup this side of the border. Yee ha!
Ingredients: Vegetable Stock, Beans (Kidney, Navy, Lentils, Soya & Romano),Tomato, Onion, Cabbage, Carrot, Celery, Green Peppers, Garlic, Sea Salt, Natural Smoke (Water & Smoke), Herbs & Spices. *Gluten Free, *Vegan, *Dairy Free
  All of our products are made with fresh,
real
ingredients, hand prepared by Chef and Owner Tom Slowiak. We take pride in knowing that you will recognize everything on the ingredient list. We have a variety of vegetarian, vegan, dairy free, lower sodium, and lower calorie soups. ALL of our soups are Gluten Free!