Split Pea with Ham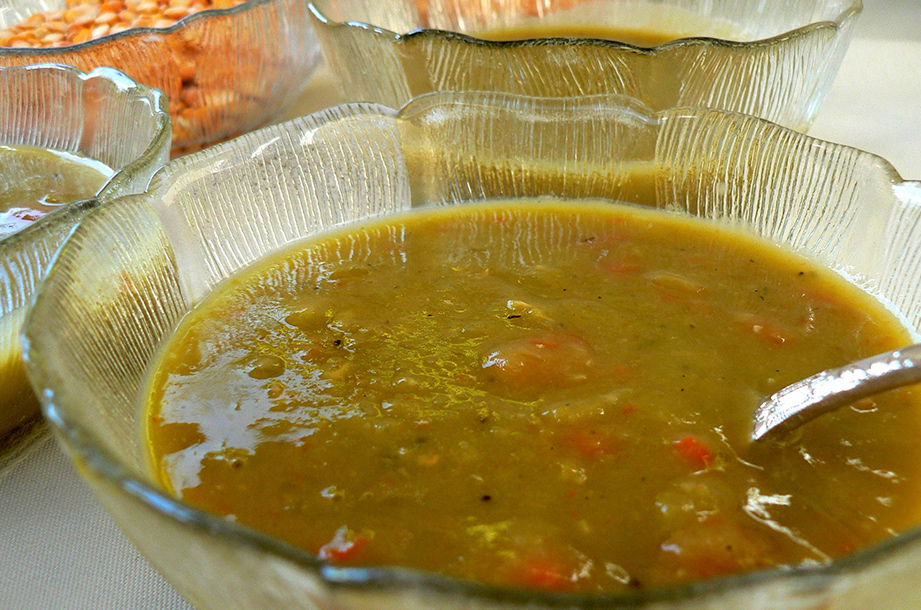 Split Pea with Ham
This hearty combination is a real meal in itself. It's made with slowly simmered chicken broth, split peas, nitrate free pork loin and fresh vegetables, making it nutritious, low fat, yet amazingly flavourful. Once you try it you'll be hooked!
Ingredients: Chicken Stock, Split Peas, Ham ( Pork, Sea Salt, Natural Smoke), Onions, Carrots, Celery, Garlic, Sea Salt, Herbs & Spices. *Gluten Free, *Dairy Free
All of our products are made with fresh,
real
ingredients, hand prepared by Chef and Owner Tom Slowiak. We take pride in knowing that you will recognize everything on the ingredient list. We have a variety of vegetarian, vegan, dairy free, lower sodium, and lower calorie soups. ALL of our soups are Gluten Free!